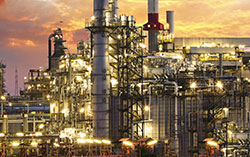 The Company was established in 2004 and in the first period it provided engineering support with special reference to control engineering for the machinery (Gas Turbines and Compressors) produced by Nuovo Pignone (GE Oil&Gas).
In 2007 the current owners, Roberto Bocali and Mario Borchi, took over the company. They have brought their decades of experience in Oil&Gas Industry to provide a new wide range of services.
Today, thanks to the mix of experienced and new talents, C.S.I. is able to assist customers in project management, engineering services, field supervision, technical and management (soft skills) training.